VOICE OF JOY'S 2018 SPRING SEMINAR WILL BE ON FRIDAY (9:30 a.m. to 5:00 p.m. and 7:00 - 9:00 p.m.) AND SATURDAY (9:30 a.m. - 5:00 p.m.) MARCH 23 AND 24 AT THE FRANCIS ASBURY SOCIETY IN WILMORE, KENTUCKY
Kingdom Glory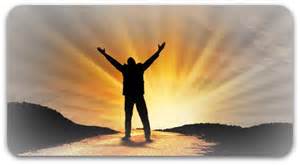 March 23 - 24, 2018
Francis Asbury Society
Wilmore, Kentucky
Tommy Hayes will be speaking on Friday and Friday night, Chris Dunagan will be speaking Friday and Saturday, Jeff Rogers on Saturday, David Moore and Linda Dulin-Moore on Saturday, and Amy Barkman on Friday and Saturday.


The theme is "Kingdom Glory" and we expect to see and experience His glory in both inner and outer healing, guidance and relationships. God bless you all - and please let us know as soon as possible so we can plan how much food for lunch, table arrangements, handouts, etc. Oh, and please pray that the whole seminar is powerfully anointed!
There is no charge for the seminar but we pay rent, speakers (except for Amy), and technicians. We appreciate and need all donations. We pray over each one and ask for your one-hundred-fold return. Lunch on both days is served at the site and costs $6 (which includes coffee, tea, and water during the day). There is a supper break on Friday from 5:00 - 7:00 p.m.



Invite Voice of Joy Ministries to Host Your Next Event
Would your church or organization like to hold a workshop, retreat, or conference that will bless, encourage, and inspire? Voice of Joy has traveled to many states to share God's love with churches and ministries. Contact us for a selection of topics and themes..