"We all with open face beholding, as in a mirror, the glory of the Lord, are changed into the same image from glory to glory, by the Spirit of the Lord." (2 Corinthians 3:18, NRSV)
Glory to Glory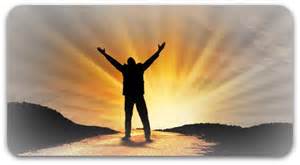 March 31-April 1 2017
Francis Asbury Society
Wilmore, Kentucky
T

he seminar "Glory to Glory" will be held at the Francis Asbury Society in Wilmore, KY on Friday, March 31, 9:30 a.m. to 5 p.m., 7 to 9 p.m., and

Saturday, April 1st, 9:30 a.m. to 5 p.m. Tommy Hays will be speaking on Friday only. Other speakers on Friday and Saturday will be Steve Seamands,

Chris Dunagan, Jeff Rogers, and Amy Barkman. Lunch each day will be from approximately noon to 1 p.m. and will consist of soup, salad, and sandwiches for $5. Water is available and the Society charges $1 per person per day. CEU's are available.


There is no charge for the seminar but we ask that participants give generously for Love Offerings for the speakers (except for Amy), rental, and other expenses. You can give at the event or online here at this site. We expect

that this event will truly be a life changer. Pray about your participation. We'd love to have you!
Invite Voice of Joy Ministries to Host Your Next Event
Would your church or organization like to hold a workshop, retreat, or conference that will bless, encourage, and inspire? Voice of Joy has traveled to many states to share God's love with churches and ministries. Contact us for a selection of topics and themes..